RC Manor is a singer-songwriter, instrumentalist, and music educator from Texas. Born and raised in the city of El Paso, TX, RC Manor took an interest in singing at the young age of 5 years old. At that age, RC began singing what he would hear on the radio and developed a love for singing. RC Manor is classically trained in flute and has been a band director for the past five years. Through the years, RC has rekindled his passion for singing and is on the brink of releasing his first EP album, entitled "Off to Paradise" - a reflection of a pop and R&B pairing . RC likes to write about music that is simple and meaningful, while fusing current pop beats and R&B vocals and harmonies. RC shows his falsetto in his emotional lyrics and adds harmonies to heighten the passion behind his message.

RC credits key artists as inspirations in his early ages of singing including: N'SYNC, Mariah Carey, Michael Jackson,& Selena Quintanilla, as well as current influences such as: Justin Bieber, Ariana Grande, & Bruno Mars. A very strong influence on his singing and artistry is Tori Kelly. RC began songwriting after listening to a very moving album, "Handmade Songs" by Tori Kelly and has set a mission to fulfill his own dreams of putting an album out for the world to hear.

RC Manor is dedicated to making his life all about music. "I've always known that I was meant to do this. It's something that I can't explain to people because most people think I'm crazy, but I just know deep down that it's what I'm meant to do and I must get to work. I have a vision of my life being on stage sharing my heart through my songs with the world."
Powered by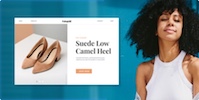 Create your own unique website with customizable templates.